Custom dentures can be a good option if you want to replace several missing teeth. Removable dentures can renew your smile and help you speak and eat with more confidence. Our dentists, Drs. Matthew Martin, Stephanie Martin, and Lynn Marshall, can provide either full or partial removable dentures for patients in Fishers, IN. Full dentures can replace your entire upper arch, lower arch, or both, while partial dentures use your remaining teeth as support. At Martin Dentistry, we will help you decide whether full or partial dentures fit your needs, and then have them custom made to look beautiful. Schedule a consultation at our Fishers, IN office to learn more about removable dentures.
Reviews
"Great and timely service. Entire staff is kind and welcoming"
- C.M. /
Google /
Jan 23, 2019
"I have had a ton of dental work over the years, and have never really felt entirely confident that dentists know what to do with me. I was sick as a teen with bowel issues, and in my 20s when I got my first cavity and quickly ended up with infections and problems, and have three implants now. I just moved to the area and went for an appointment because there was a loose crown, and Dr Matt Martin told me there was an issue with my implant being placed too high. I went to the oral surgeon who agreed and removed the implant (not fun, but also a great surgeon). During a cleaning, Dr. Martin also identified a tooth that had a new cavity and had so many previous fillings that it was brittle. I went in today to have the crown prepped and another filling done, and he was the first dentist to get me truly and completely numb...for hours. This was amazing, because I always end up feeling awful when I have to ask for more numbing. He was calm and confident, very concerned with my comfort, in general probably my favorite dentist! His staff are downright delightful as well. I'd say that for someone who is complicated, with medical conditions like mine that lead to tooth problems, this is the best practice to go to. I really know they can handle it, and they are empathetic and kind."
- E.W. /
Yelp /
May 08, 2019
"Nobody likes getting dental work done -- especially me.  But Dr. Stephanie and her assistant Connie have been so helpful and made me feel much better through everything.  I have had a few appointments here recently for fillings and a crown.  I asked LOTS of questions, and they were so friendly and helpful.  We had fun conversations at every appointment.  The work seemed so easy to them that it put me at ease.  They obviously have a lot of experience.  The administrative side (scheduling, reminders, getting cost estimates, etc) has always gone smoothly for me, unlike my previous dental office.  I'm glad I chose Martin Dentistry."
- A.F. /
Yelp /
Apr 19, 2019
"this office always makes me feel welcome and Dr. Martin always takes time to make sure I am good and comfortable. I can't say enough about how wonderful they are."
- C.P. /
Google /
Mar 07, 2019
"I've had alot of bad dental experience, this was not one of them! I had all my uppers crowned and they not only look real they look Amazing. 5 star's"
- T.L. /
Google /
Feb 04, 2019
Previous
Next
Removable dentures are usually completed in 2 – 5 appointments with the dentist. Once the mouth is prepared for the dentures, the dentist will take molds of the patient's mouth to send to the dental laboratory. While the custom dentures are being made, the patient will be given a set of temporary dentures to wear. Once the dentures are returned to the office, the patient will return to have their new dentures fitted and learn about proper denture care. The patient may need to return in 2 – 4 weeks so the dentist can re-check the fit of the dentures and the patient's bite.
Removable dentures will need to be cleaned frequently, following the care instructions provided by the dentist. With proper care, removable dentures usually last five years or more. Patients should continue to schedule annual dental exams so the dentist can check the gums, any remaining teeth, and the condition of the dentures.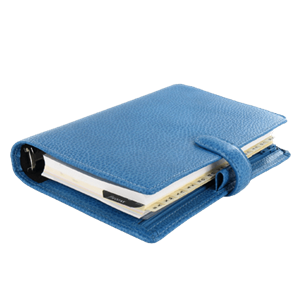 Comfortable and Functional
Get back your confidence to eat and speak when your mouth is restored with custom dentures. Drs. Matthew Martin, Stephanie Martin, and Lynn Marshall are happy to be able to offer custom-made removable full and partial dentures for our patients in Fishers, IN. Get more information on how custom dentures can restore your oral health by scheduling a consultation at Martin Dentistry.
Related Procedures