If you have skipped dental visits due to your fear of the dentist, you could benefit from nitrous oxide sedation at Martin Dentistry. Our practice in Fishers, IN features nitrous oxide sedation for long, complex procedures, and to help patients with dental anxieties and fears during standard visits. Nitrous oxide (N2O) gas is a proven sedation technique that helps you safely relax during your visit. Commonly known as laughing gas, N2O is used by dentists Drs. Matthew Martin, Stephanie Martin, and Lynn Marshall to keep you comfortable while you remain awake. Schedule a consultation with us today to learn more about nitrous oxide and other sedation options during your dental visit.
Reviews
"Great and timely service. Entire staff is kind and welcoming"
- C.M. /
Google /
Jan 23, 2019
"I have had a ton of dental work over the years, and have never really felt entirely confident that dentists know what to do with me. I was sick as a teen with bowel issues, and in my 20s when I got my first cavity and quickly ended up with infections and problems, and have three implants now. I just moved to the area and went for an appointment because there was a loose crown, and Dr Matt Martin told me there was an issue with my implant being placed too high. I went to the oral surgeon who agreed and removed the implant (not fun, but also a great surgeon). During a cleaning, Dr. Martin also identified a tooth that had a new cavity and had so many previous fillings that it was brittle. I went in today to have the crown prepped and another filling done, and he was the first dentist to get me truly and completely numb...for hours. This was amazing, because I always end up feeling awful when I have to ask for more numbing. He was calm and confident, very concerned with my comfort, in general probably my favorite dentist! His staff are downright delightful as well. I'd say that for someone who is complicated, with medical conditions like mine that lead to tooth problems, this is the best practice to go to. I really know they can handle it, and they are empathetic and kind."
- E.W. /
Yelp /
May 08, 2019
"Nobody likes getting dental work done -- especially me.  But Dr. Stephanie and her assistant Connie have been so helpful and made me feel much better through everything.  I have had a few appointments here recently for fillings and a crown.  I asked LOTS of questions, and they were so friendly and helpful.  We had fun conversations at every appointment.  The work seemed so easy to them that it put me at ease.  They obviously have a lot of experience.  The administrative side (scheduling, reminders, getting cost estimates, etc) has always gone smoothly for me, unlike my previous dental office.  I'm glad I chose Martin Dentistry."
- A.F. /
Yelp /
Apr 19, 2019
"this office always makes me feel welcome and Dr. Martin always takes time to make sure I am good and comfortable. I can't say enough about how wonderful they are."
- C.P. /
Google /
Mar 07, 2019
"I've had alot of bad dental experience, this was not one of them! I had all my uppers crowned and they not only look real they look Amazing. 5 star's"
- T.L. /
Google /
Feb 04, 2019
Previous
Next
Typically, nitrous oxide is combined with oxygen for safer results. To begin sedation, the dentist places a nasal hood over the patient's nose and the patient is instructed to breathe normally through their nose in order to inhale the gas. The nitrous oxide will start working within a few minutes and the patient will begin to feel light-headed. After that, the patient will notice a tingling sensation, usually in their arms and legs, or a vibrating feeling that is followed by a warmth through the body. Once the gas takes full effect, the patient should experience a sense of euphoria. Unlike other forms of sedation, the dentist can determine the exact amount of time that the nitrous oxide is needed. Therefore, it can be switched on and off at any given time, depending on the patient's needs.
Once the dentist has stopped the supply of nitrous oxide, the gas should leave the body within 3 – 5 minutes, which means that the patient should have no "hangover" effect and is safe to drive home after the procedure. Since nitrous oxide is a relatively safe form of sedation, there are usually no negative side effects associated with the gas. In rare instances, a patient may report slight nausea. If a patient is prone to nausea, it is suggested they eat something before receiving nitrous oxide.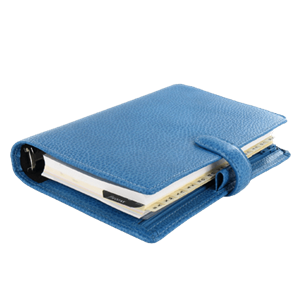 If you avoid regular dental appointments or you're dealing with dental pain because of fear of the dentist, please consider a consult with us to learn more about nitrous oxide sedation at our dental facility in Fishers, IN. Our skilled team of staff will be happy to answer your questions and address your concerns about the use of nitrous oxide sedation at Martin Dentistry.
Related Procedures