About Oral-Conscious Sedation
Dental technology has advanced leaps and bounds in just a few years. However, fear and anxiety of dental procedures still stop many patients from scheduling appointments for even routine dental exams and cleanings. At Martin Dentistry in Fishers, IN, general and cosmetic dentists Drs. Matthew Martin, Stephanie Martin, and Lynn Marshall offer oral-conscious sedation for patients who want to be more relaxed and less anxious. An anti-anxiety pill can be prescribed and taken before your dental appointment, so you can be fully relaxed but able to follow instructions. To hear more about oral-conscious sedation for your appointments at Martin Dentistry, schedule a consultation today at our Fishers, IN office.
Reviews
"Great and timely service. Entire staff is kind and welcoming"
- C.M. /
Google /
Jan 23, 2019
"I have had a ton of dental work over the years, and have never really felt entirely confident that dentists know what to do with me. I was sick as a teen with bowel issues, and in my 20s when I got my first cavity and quickly ended up with infections and problems, and have three implants now. I just moved to the area and went for an appointment because there was a loose crown, and Dr Matt Martin told me there was an issue with my implant being placed too high. I went to the oral surgeon who agreed and removed the implant (not fun, but also a great surgeon). During a cleaning, Dr. Martin also identified a tooth that had a new cavity and had so many previous fillings that it was brittle. I went in today to have the crown prepped and another filling done, and he was the first dentist to get me truly and completely numb...for hours. This was amazing, because I always end up feeling awful when I have to ask for more numbing. He was calm and confident, very concerned with my comfort, in general probably my favorite dentist! His staff are downright delightful as well. I'd say that for someone who is complicated, with medical conditions like mine that lead to tooth problems, this is the best practice to go to. I really know they can handle it, and they are empathetic and kind."
- E.W. /
Yelp /
May 08, 2019
"Nobody likes getting dental work done -- especially me.  But Dr. Stephanie and her assistant Connie have been so helpful and made me feel much better through everything.  I have had a few appointments here recently for fillings and a crown.  I asked LOTS of questions, and they were so friendly and helpful.  We had fun conversations at every appointment.  The work seemed so easy to them that it put me at ease.  They obviously have a lot of experience.  The administrative side (scheduling, reminders, getting cost estimates, etc) has always gone smoothly for me, unlike my previous dental office.  I'm glad I chose Martin Dentistry."
- A.F. /
Yelp /
Apr 19, 2019
"this office always makes me feel welcome and Dr. Martin always takes time to make sure I am good and comfortable. I can't say enough about how wonderful they are."
- C.P. /
Google /
Mar 07, 2019
"I've had alot of bad dental experience, this was not one of them! I had all my uppers crowned and they not only look real they look Amazing. 5 star's"
- T.L. /
Google /
Feb 04, 2019
Previous
Next
Before oral-conscious sedation is given, the patient should meet with a dentist to thoroughly review the patient's medical history, current medications, and any drug allergies. If it's determined that a patient is a good candidate, the dentist will go over sedation options. If oral-conscious sedation is chosen, the pill will be taken one hour prior to the procedure. The pill will produce a tranquil state and the feeling will last throughout the procedure and several hours afterward, so the patient will require an escort to drive him or her home. Since the patient is still conscious throughout the procedure, he or she should be alert enough to hear the dentist and respond to instructions. If a patient feels groggy and falls asleep, a simple shake should rouse the patient to wakefulness.
After oral-conscious sedation is taken, a patient should not drive or operate heavy machinery for 24 hours following the procedure. In some cases, the patient may remember little or nothing about the particular dental procedure, though memory will be intact for the rest of the day's events. Since a pain reliever, such as a local anesthetic, is usually administered prior to the procedure, most patients report little or no pain or discomfort after the dental work. For the most part, oral-conscious sedatives are considered quite safe and most patients can tolerate them well with no side effects. In some instances, patients may feel nauseous or vomit after taking the sedative.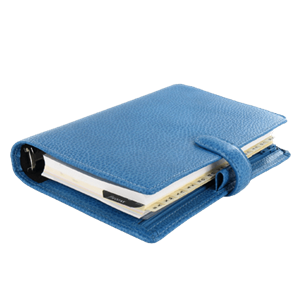 Stop your fear of the dentist in its tracks with oral-conscious sedation at Martin Dentistry. Schedule an appointment with one of our Fishers, IN dentists for more information about your sedation options. It will help you remain at ease during a routine dental exam and cleaning or during a longer procedure. We will work with you to determine the ideal sedation option so your trip to Martin Dentistry is a pleasant experience.
Related Procedures