Hiding Noticeable White Spots
Procedure Details
The patient was concerned with white spots that had always been present on her front teeth. Whitening and bleaching products will not remove these white spots and may make them stand out more. In one appointment, with no numbing a resin was placed over the minimally prepared teeth. It is a much more conservative option than full veneers.
More
Before and After White Spots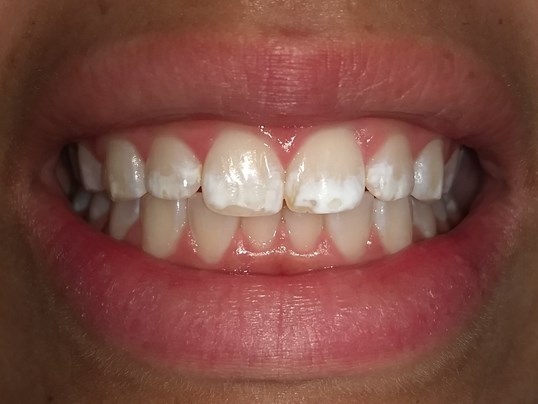 One appointment procedure to hide white spots. No numbing was needed. The procedure took about 30 minutes to complete. Very little of the tooth structure was removed and a matching resin was bonded over the teeth. More
Before and After White Spots
White spots or white spot lesions can be naturally occuring or be from damage resulting from orthodontic brackets. Cavities can also appear as white spots. This case shows how you can provide a great conservative, long lasting treatment in about a half hour.
Location