Teeth that were small and not fully formed were restored in one visit
Procedure Details
This gallery show the difference that can be made with conservative treatment. The teeth were restored with resin and did not need to be crowned. Direct resin was used in one appointment to correct the size and shape. No tooth structure was removed in this bonding procedure, so the was no need for anesthetic (numbing).
More
Underdeveloped Front Teeth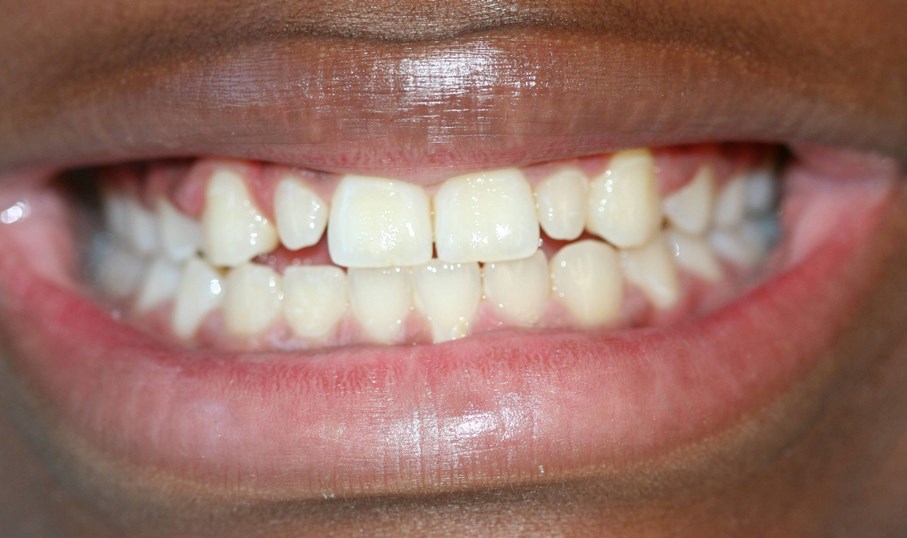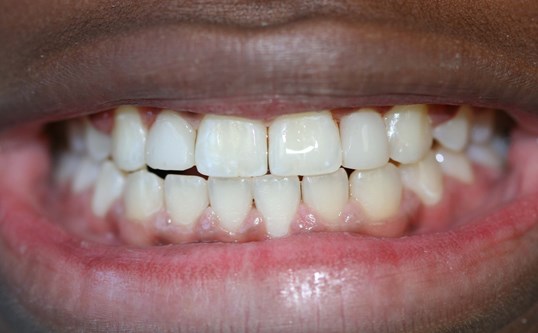 Before and after of two front teeth that were underdeveloped. Resin was used without numbing to restore the full shape, color and contour. More
When some teeth are not fully formed there are several techniques that can be used to acheive a desired result. In this example there was enough stable tooth structure that resin could be bonded and shaped to achieve the natural propotions. There are many shades of resin that can be used and polished to mimic tooth structure. In this example there was no need to crown or veneer the teeth with porcelain. The patient was younger and wanted to try a concservative approach that can last for years.
Location