Restoring a Whiter Smile
Procedure Details
Resin can stain over time. This patient had resin bonding placed about 10 years prior. With wear over time stains accumulated and gave an all over yellow appearance.
More
Before and after Bonding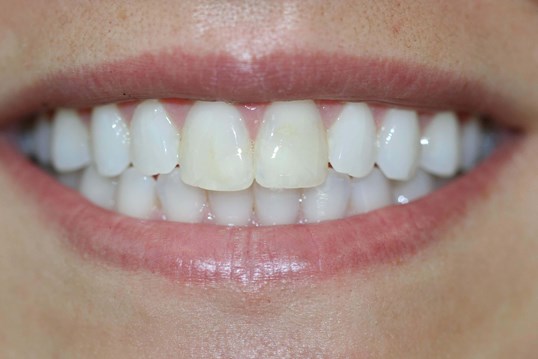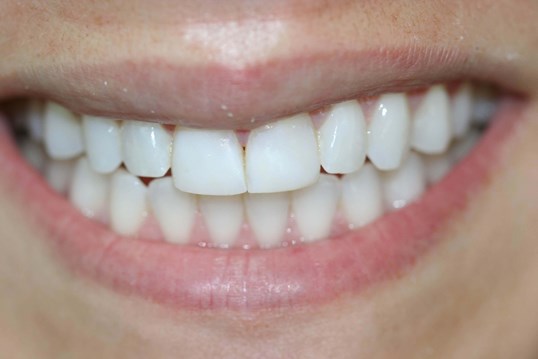 This patients had previous resin bondings (resin veneers) that had stained over time. They were yellow in appearance and were starting to wear. More
This appointment was accomplished in one visit and required no anesthetic. The previous bonding material was removed and a durable and highly polished layer of resin was added. This treatment is more conservative than crowning or using porcelain veneers to restore the teeth. This patient can expect to have continued use for 10+ years.
Location