Root Canal Treatment for an Infected Tooth.
Procedure Details
The patient presented with a painful tooth on the upper left. Tests were done to determine that tooth #11 was infected. The patient had severe cold pain and a throbbing that was waking her up a night. A root canal was done to remove the infected nerve from the canal. A filling material was placed to fill up and seal the canal,
More
Root Canal Process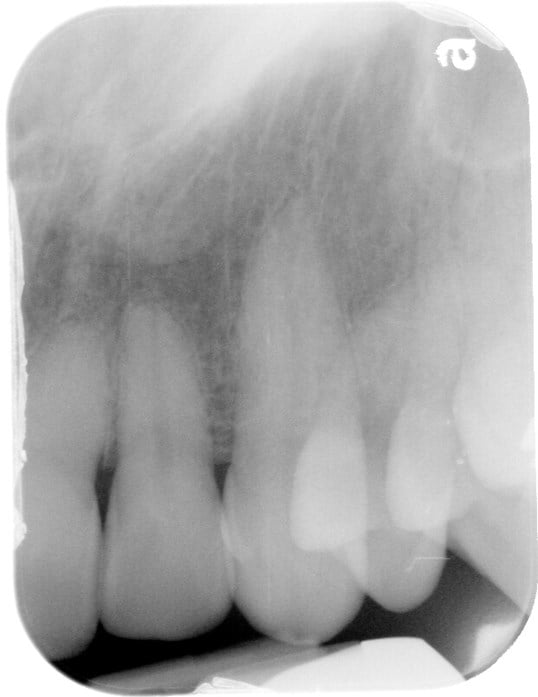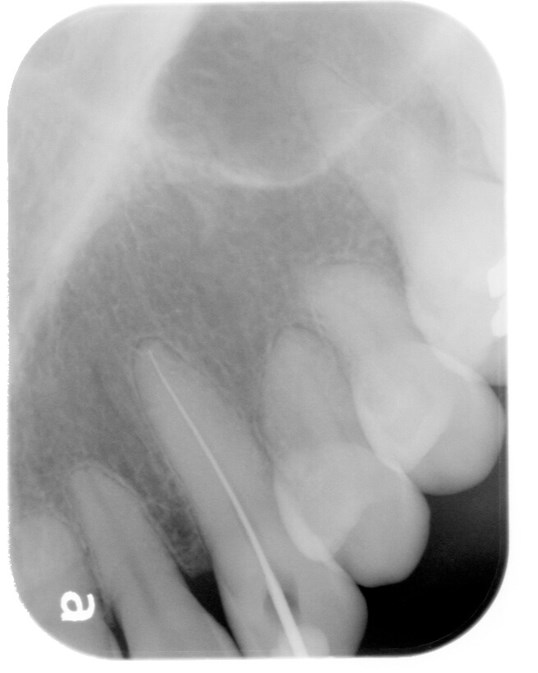 The tooth that is painful in the canine tooth #11. After a small access a file is placed to clear the canal space. This is done without pain as the patient was allowed to numb until they were comfortable. More
Root Canal Process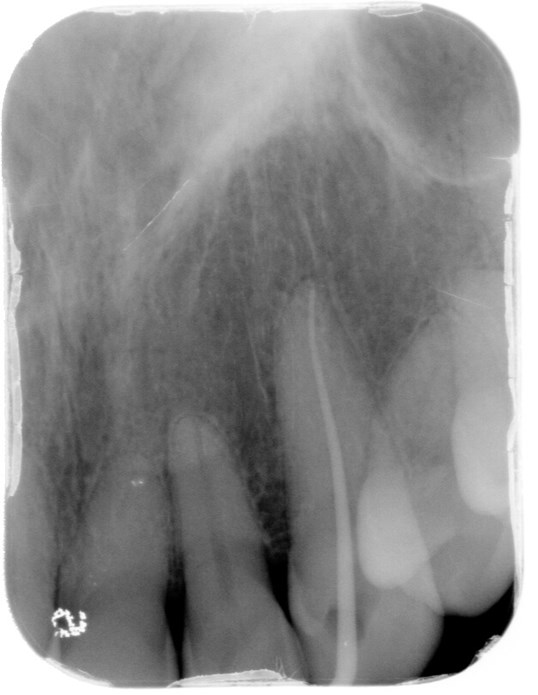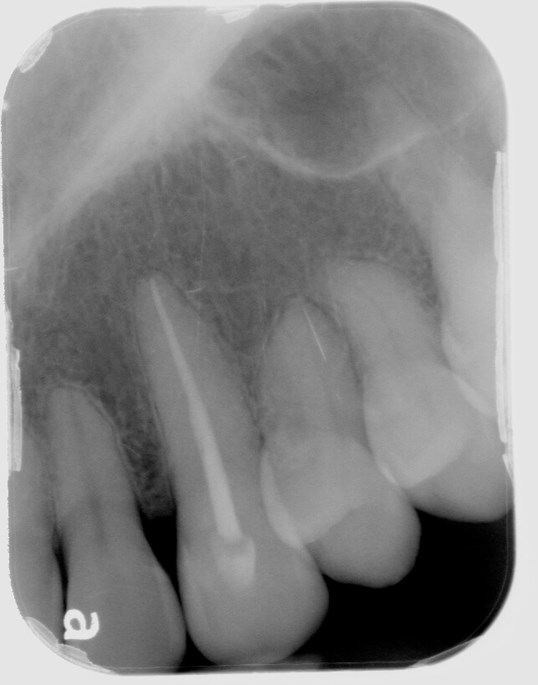 The first view is the verification of the fit of the filling material. The white line you see is a rubber like filling material. It seals the canal space. The canal space can be seen as the dark lines running down the middle of the tooth. The root canal access was sealed with a filling material. More
A series of radiographs (xrays) showing root canal treatment. This procedure was done in one appointment that lasted about 45 minutes start to finish. The procedure can be done with out pain whne care is taking during numbing.
Location