An implant and crown to replace a missing tooth
Procedure Details
A tooth was lost due to fracture. An implant was chosen to replace the root and support a crown. With a single implant no treatment was needed on the adjacent teeth. A bridge could have been used to connect the teeth and close the space, but an implant was the more conservative choice in this case. The root of the fractured tooth was removed and the implant was placed the same day. a temporary was made to be used while the area healed. With the tooth restored the area can be cleaned and flossed like normal. The patient stated he could not tell the difference from his original tooth.
More
Before crown placement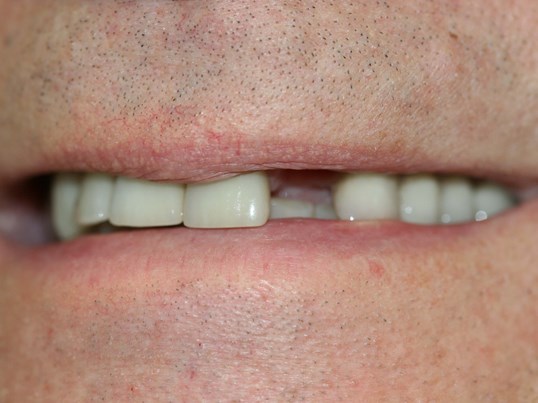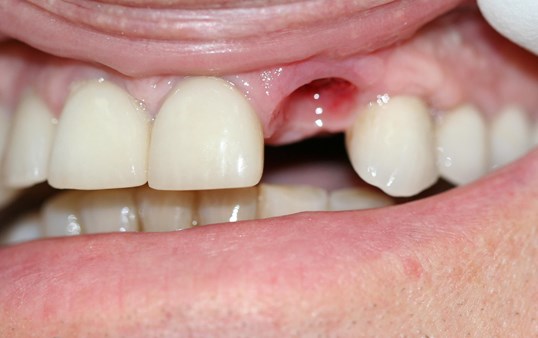 A before and after of a missing front tooth. A single implant and crown was used to replace the root and crown. More
After with crown placement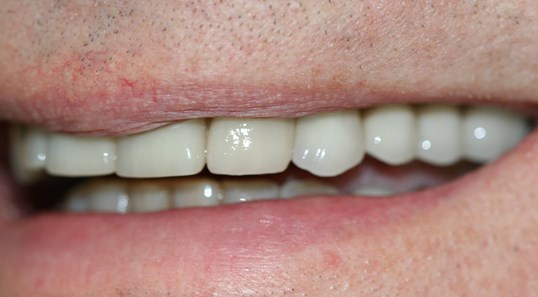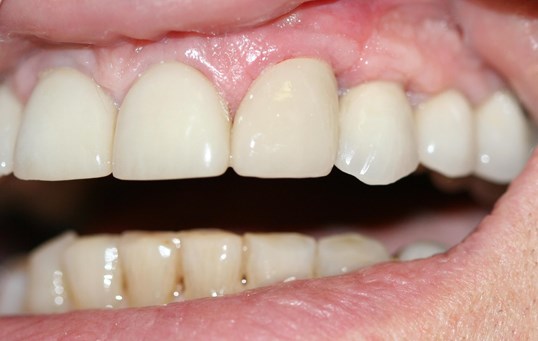 Immediate implant placement
When a tooth fractures, it can be a hopless prognosis. In this case the tooth broke below the gumline and could not be restored. While the patient was having the root extracted an implant was placed. The single peice implant replaced the root and stabilized the bone in the area. The new crown adapted to the tissue so that you can barelt tell which tooth is the implant and which is natural.
Location