White Spot Removal in One Appointment Without Numbing
Procedure Details
The white spot had always been present and was due to how the enamel formed. It was noticeable to the patient and whitening would not remove this spot, it actually made it stand out more. The area was lightly smoothed and a matching resin was bonded to the tooth. There was no need for numbing in this case and the appointment took about 15 minutes. These white spots can be due to changes in the formation of the enamel, decay, trauma or orthodontics.
More
White Spot Removal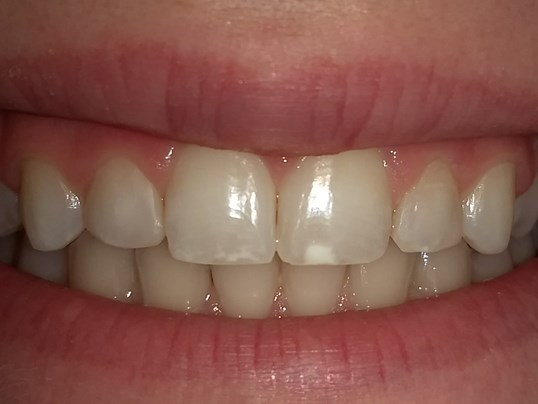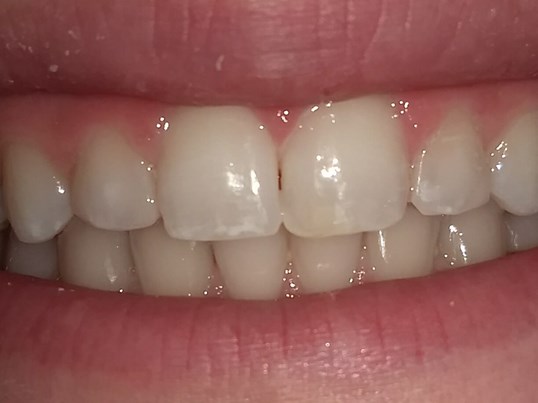 Fishers women was bothered by a noticeable white spot on her front tooth. The white spot was near the surface and required very little preparation and was done without anesthetic in one appointment. More
Bonding to Remove White Spots
This is a typical bonding case, where the results are immediate and done in one appointment without anesthetic. Conservative treatment can be explored before permanent changes are considered. There are several options for correcting stains, white spots and imperfections. Direct bonding will last for years in a case like this.
Location