Worn and Deformed Teeth Improved with Crowns
Procedure Details
This patient had a malformation of the enamel of his teeth. Because of the absence of enamel, there was staining and wear of the remaining tooth structure. He wanted a natural full looking smile. Porcelain crowns were used to achieve and the desired length, color and shape. A model was used to review the case before starting so that the patient could approve and suggest changes. Temporaries were made from the model so the patient could get a feel for how the final restorations would look. A minimal amount of tooth was removed and the restorations were bonded for stability.
More
Before Treatment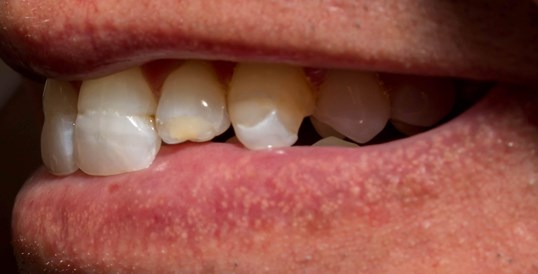 This patient suffered from enamel hypoplasia, which is a condition where the enamel does not fully form or is partially missing. The patient was noticing how his teeth were starting to wear even more. The patients was concerned about staining and the shape of the teeth. More
After Treatment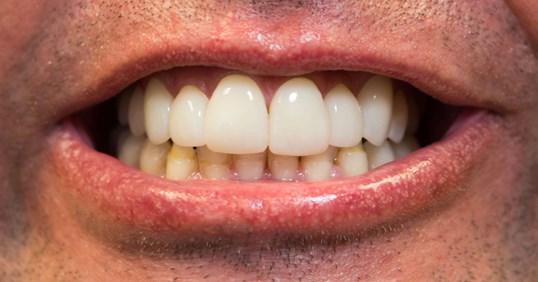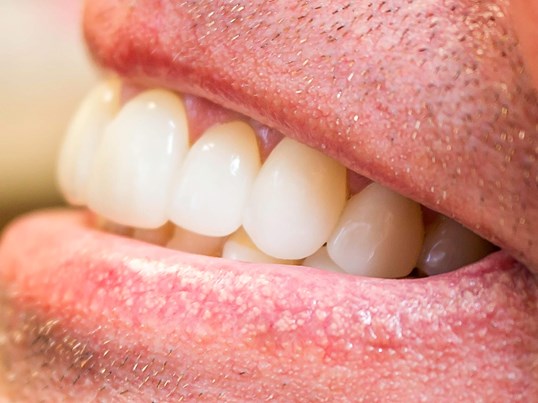 The shape and contour of the teeth were designed digitally and a model was made so that the patient could approve before the procedure began. Minimal reduction was needed in order to obtain a natural look. More
Correcting Abnormal Formation
Sometimes due to medications or illness the formation of enamel is interrupted. This can result in mishapen or stained teeth. The condition can be referred to as Enamel Hypoplasia. There is no cure for this condition and the teeth will not heal themseleves. In a advanced case there can be teeth that are lost due to wear and decay. Full coverage crowns were used to protect the remaining tooth structure in this case.
Location