Fractured Front Teeth Fixed with Fillings and Crowns
Procedure Details
This patients suffered trauma resulting in several broken teeth. Previous attempts to restore the upper did not last, so the patient was seeking a long term solution.
More
Fractured Front Teeth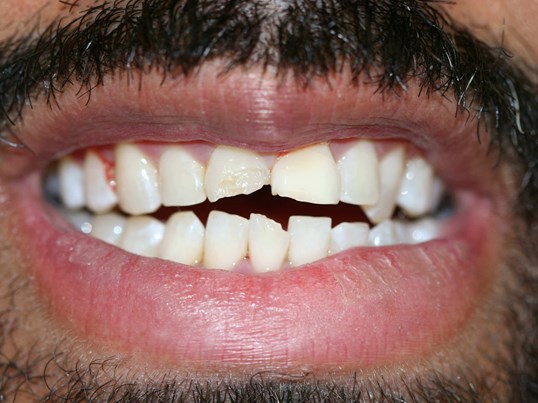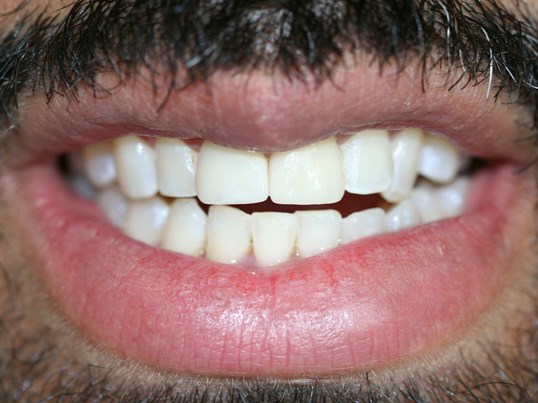 Broken front teeth on the upper and lower arches, fixed with two crowns on the top teeth and a resin fillings on the lower teeth. More
This treatment was accomplished in 2 vistis. Care was taken to acheieve a great match of the restorative to the natural remaining tooth structure. With routine care this treatment will last years. When there is too much damage or too much tooth structure is lost, a crown may be advised over a filling. The upper crowns will function well and look natural.
Location