Worn and Old Crowns
Procedure Details
This patient had worn and old crowns. Spaces were showing in between the teeth and the metal margins were showing and caused his smile to look old. He wanted a more natural appearance, while fixing some restorations that were decaying and broken.
More
Healthier and Natural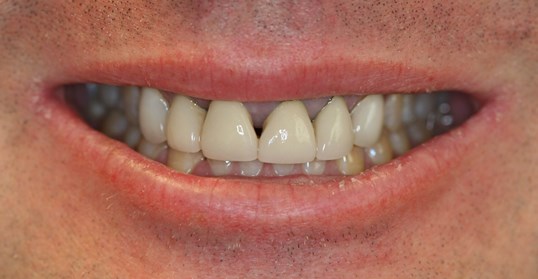 Porcelain crowns used to correct worn and damaged metal containing crowns. The black spaces between the teeth were corrected as well to produce a natural looking smile. More
Porcelain crowns were used to correct decay, gaps, color and a worn appearance.
Location