Full Mouth Restoration
Procedure Details
When decay and damage is extensive function and appearance can be restored with a combination of procedures. In this case crowns, resins and veneer type restorations were used.
More
Decay Restored with Crowns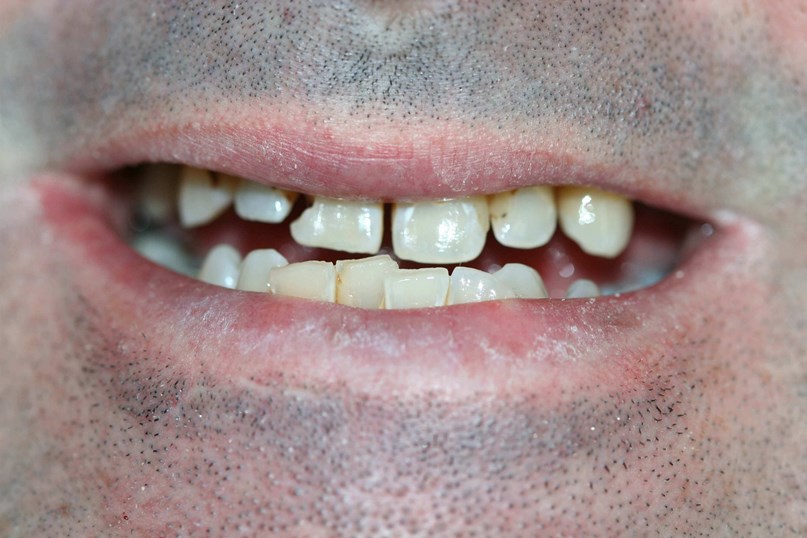 With extensive decay, crowns were used to restore function and appearance. More
The patient was concerned with his appearnace and his teeth were starting to become painful. Luckily we were able to address this case in a conservative manner. The patient now has the confidence to smile and to chew normally. This case was completed in two visits with custom temporary restorations used to test shade and shape of the final teeth.
Location