A quick way to improve your smile and hide chipped, crooked, decayed, or stained teeth is with porcelain veneers at Martin Dentistry. Dental veneers are light shells made out of porcelain that can be bonded to the front of your teeth to improve the overall look of your smile. Cosmetic and general dentists Drs. Matthew Martin, Stephanie Martin, and Lynn Marshall design custom porcelain veneers according to each patient's unique skin tone, face shape, existing dentition, and personal preferences. We also offer Lumineers, an ultra-thin style of veneer that requires no tooth preparation. During your private consultation, we will discuss the differences between porcelain veneers and Lumineers to help determine which option is best for you. Both offer attractive, natural-looking results that improve the color, size, shape, and/or length of your teeth. Schedule an appointment at our Fishers, IN office to learn more about porcelain veneers and decide if they are right for your needs.
Porcelain Veneers Reviews
"Martin Dentistry is the BEST! I was in Indianapolis last week for a family memorial when I cracked a temporary veneer in my sleep and was panicked about getting it fixed. I called Martin Dentistry and Susie at the front desk was incredibly helpful was able to get me in that day. Their lead hygienist Carrie took amazing care of me! She made my teeth look incredible!! She even offered to come in and fix anything that didn't feel right over the weekend even though their office was closed. I highly recommend the team at Martin Dentistry, they are the best of the best!"
- C.B. /
Google /
Mar 31, 2017
"Enjoyed my first visit at Martin Dentistry. Very professional and friendly staff!"
- A.K. /
Google /
Mar 31, 2017
"Superb care, great technical skills and a very pleasant staff to work with. I highly recommend the Martins for your dental needs."
- D.S. /
Yelp /
Apr 15, 2018
"I've had alot of bad dental experience, this was not one of them! I had all my uppers crowned and they not only look real they look Amazing. 5 star's"
- T.L. /
Google /
Feb 04, 2019
"The staff was wonderful, professional. and careful. I appreciate that they we not pushy about a follow up appointment. Dr, Stephanie Martin was the best."
- J.E. /
Google /
Sep 27, 2019
Previous
Next
Unlike traditional veneers, Lumineers are thinner, which eliminates aggressive tooth preparation including filing the teeth, anesthesia, and temporary veneers. The Lumineers process starts with the dentist creating an impression of the patient's upper and lower teeth, which are sent to a Lumineers laboratory. Once the patient's custom-made Lumineers are sent back to the dentist (usually in about 2 – 3 weeks), the patient returns to have their Lumineers fitted and placed. The patient's Lumineers are then easily applied without problems of pain and sensitivity. About as thin as a contact lens, Lumineers improve the patient's smile while still looking natural. With proper home care and regular dental exams and cleanings, Lumineers should last for about 20 years.
Before a porcelain veneer is placed, the dentist must remove a thin layer of enamel from the front surface of each tooth to make room for the veneer. After the enamel is removed a digital impression of the teeth is made and sent to a dental laboratory where an expert will tailor-make the patient's veneers. The veneer is made of several thin layers of ceramic. Until the veneer is ready, the patient will wear a temporary veneer. Once the veneer is ready, the patients will return to the dentist for an appointment where a special resin is used as a bonding agent between the veneer and the tooth. Veneers are durable and can last up to 20 years with proper oral hygiene and care.
For the first few days, a patient may be more sensitive to hot and cold temperatures because of the removal of the natural enamel. This should subside within a few days. A week after the veneers are placed, a patient needs a follow-up appointment at the dentist's office to make sure the mouth is responding well to the veneers. Due to the material they are made of and since they are easy to polish, the probability of staining veneers is slight to none. It's still a good idea to brush after consuming foods or drinks that stain the teeth, especially coffee, soda, tea, and red wine. Veneers should be brushed with a non-abrasive toothpaste, flossed, and rinsed with mouthwash just like natural teeth. Patients should be sure to keep up with regular dental appointments so the dentist can perform professional maintenance by polishing the veneers with a special, non-abrasive paste to keep them in pristine condition.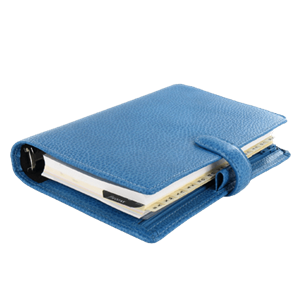 Get the confidence of a beautiful smile with customized porcelain veneers at Martin Dentistry in Fishers, IN. With an array of treatment options to satisfy your goals, we can help improve the overall look of your smile with porcelain veneers or Lumineers. These dental restorations can be used to quickly mask chips and stains on your enamel, improve misaligned or worn down teeth, and fix teeth that are poorly shaped or spaced. To learn more, schedule a consultation with us.
Related Procedures