You may have a "gummy smile" if the upper portion of your tooth is hidden by unnecessary gum tissue. At Martin Dentistry, gum contouring can sculpt the smile by removing the excess soft tissue and revealing more of the tooth. Gum contouring doesn't just give you a more aesthetically appealing smile, but it can also improve your oral health by reducing areas where bacteria usually hides. This decreases your chances of getting gum disease, tooth decay, and infections. Schedule an appointment for a consultation with family dentists Dr. Matthew Martin, Dr. Stephanie Martin, or Dr. Lynn Marshall at our office in Fishers, IN to find out more about cosmetic gum sculpting.
Reviews
"Great and timely service. Entire staff is kind and welcoming"
- C.M. /
Google /
Jan 23, 2019
"My name is Ryan and I have been a patient for over 10yrs plus. It all started with a pain in one of my wisdom teeth. Since I was new to the area at the time having lived in another state, I needed a dentist. Checking with a co-worker I asked her where she went and Martin Dentistry is what she told me. They have a personal experience unlike no other. They treat you like a member of their family instead of just a regular customer. Now I don't like going to the Dentist as much as the next person but when my appointment for cleanings is coming up, I actually look forward to visiting them."
- Q. /
Google /
Sep 19, 2019
"Dr. Martin and Katie, Dental Hygienist were great! The facility is very nice as well."
- G.S. /
Yelp /
Sep 18, 2019
"I have been going to Dr Stephanie Martin for numerous years. She has done an excellent job replacing my old mercury fillings, improving my gums, replacing an old crown as well as doing semi annual cleanings. I have complete confidence in her abilities to quickly perform only the work necessary and minimize all discomfort."
- M.S. /
Healthgrades /
Sep 03, 2019
"I've been on the hunt for a good quality dentist. This place had great reviews so I took a chance. I've never thought that I would be excited for my dentist appointment! The staff is genuinely friendly and I feel welcomed every time I walk though those doors. They made my first appointment smooth and I felt confident in my visit. Stephanie did a great job of walking me though her recommended procedures and even helped me prioritized them. The dentists are gentle but they get the job done! I even love that every room is a different theme because even adults like something neat to look at while we wait."
- M.C. /
Yelp /
Sep 02, 2019
Previous
Next
An uneven gumline or gummy smile is fixed by removing the excess gum tissue as needed and then sculpting the gumline to look natural and even. For patients who have a high gumline that makes their teeth look too long or exposes the tooth root, gum graft surgery is used to lower the gumline and protect the roots from decay. Gaps in the gums are often caused by tooth loss and this is usually fixed with ridge augmentation and a dental implant.
After gum contouring or gum grafting procedures, the patient will feel some discomfort and swelling. Gum contouring generally only takes one day for recovery and patients are advised to consume soft food and liquids for several days. Gum grafting surgery may require 3 – 7 days for recovery and patients will be limited on their activity and diet to prevent the stitches from opening. The dentist may prescribe antibiotics or pain medication if needed.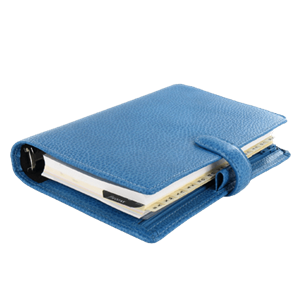 Cosmetic gum sculpting at Martin Dentistry is a wonderful procedure for many reasons — it can enhance the overall appearance of a "gummy" smile and lower your risk of gum disease or an oral infection. Whether you want to enhance your smile or improve your oral health, gum contouring may be right for you. If you would like to learn more about gum contouring, contact our office in Fishers, IN to schedule your consultation.
Related Procedures