You may have a "gummy smile" if the upper portion of your tooth is hidden by unnecessary gum tissue. At Martin Dentistry, gum contouring can sculpt the smile by removing the excess soft tissue and revealing more of the tooth. Gum contouring doesn't just give you a more aesthetically appealing smile, but it can also improve your oral health by reducing areas where bacteria usually hides. This decreases your chances of getting gum disease, tooth decay, and infections. Schedule an appointment for a consultation with family dentists Dr. Matthew Martin, Dr. Stephanie Martin, or Dr. Lynn Marshall at our office in Fishers, IN to find out more about cosmetic gum sculpting.
Reviews
"Awesome place, friendly people, great work product, and free pens... what more could you ask for?"
- K.A. /
Google /
Dec 26, 2019
"My experiences here have been great here. The staff are all super cool/friendly. Dr. Stephanie is great—has a calming presence about her which goes a long way for me. The hygienists are very approachable and easy to talk to, as are the staff handling financial stuff—always willing to explain the details when I'm not sure of something. Facility is always really clean and well organized. I don't plan on going anywhere else."
- L.S. /
Google /
Mar 12, 2020
"This is the most comfortable dentist office I have ever been to. The dentists (the Martin's) are absolutely fantastic professionals. The dental assistants are just as gifted. The front desk staff are highly experienced in the management of insurance issues, and are so friendly and helpful explaining everything. I highly doubt I will ever be as satisfied by another dental office. 5 stars all day"
- W.W. /
Google /
Mar 08, 2020
"Great and timely service. Entire staff is kind and welcoming"
- C.M. /
Google /
Jan 23, 2019
"Awesome place. Nice people. Great dental care."
- A. /
Wellness /
Oct 29, 2019
Previous
Next
An uneven gumline or gummy smile is fixed by removing the excess gum tissue as needed and then sculpting the gumline to look natural and even. For patients who have a high gumline that makes their teeth look too long or exposes the tooth root, gum graft surgery is used to lower the gumline and protect the roots from decay. Gaps in the gums are often caused by tooth loss and this is usually fixed with ridge augmentation and a dental implant.
After gum contouring or gum grafting procedures, the patient will feel some discomfort and swelling. Gum contouring generally only takes one day for recovery and patients are advised to consume soft food and liquids for several days. Gum grafting surgery may require 3 – 7 days for recovery and patients will be limited on their activity and diet to prevent the stitches from opening. The dentist may prescribe antibiotics or pain medication if needed.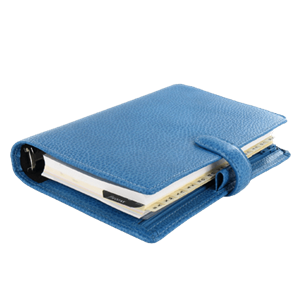 Cosmetic gum sculpting at Martin Dentistry is a wonderful procedure for many reasons — it can enhance the overall appearance of a "gummy" smile and lower your risk of gum disease or an oral infection. Whether you want to enhance your smile or improve your oral health, gum contouring may be right for you. If you would like to learn more about gum contouring, contact our office in Fishers, IN to schedule your consultation.
Related Procedures