Even if you are brushing and flossing your teeth perfectly at home, it is still important to have a professional cleaning at Martin Dentistry twice a year. Using state-of-the-art tools, a bi-annual professional cleaning eliminates plaque and tartar while polishing your enamel for a brighter, healthier smile. During your appointment, you can get tips on better home oral care and learn if there are any areas that need more attention. A professional cleaning will give our dentists, Drs. Matthew Martin, Stephanie Martin, and Lynn Marshall, the opportunity to look for any issues in the mouth that might require treatment. Getting a professional cleaning is a vital part of maintaining your oral health, so schedule appointments for your family at our Fishers, IN office.
Cleanings Reviews
"I didn't go to the dentist for several years because of anxiety. They understood how I felt and were extremely helpful. The hygienist and dentist explained everything they needed to do and made me feel safe and comfortable. I now go every 4 months for cleanings. As a result, I have a cleaner mouth and I feel more confident smiling and talking to people. I am extremely grateful for their continued help and I recommend them most highly."
- M.M. /
Google /
Mar 31, 2017
"Cant ask for anything more from a Dentist. I was worried about finding a new one, but the process has been far from stressful."
- M.B. /
Google /
Mar 31, 2017
"Brittany and the staff as soon as you first walk in make you feel so welcome with their Friendly Smiles had my teeth cleaned yesterday and did an excellent job and then the doctor comes in he checks everything over one of the best. I was recommended to go there what my other doctor had to retire and I'm so glad he pointed me this direction . Martin Dentistry staff I wish I can have my teeth clean there every month just to see you guys the professional job you do .tks ????????????????????????????????"
- P.C. /
Google /
Mar 27, 2018
"Enjoyed my first visit at Martin Dentistry. Very professional and friendly staff!"
- A.K. /
Google /
Apr 21, 2016
"The Martin's, husband-and-wife team, have been my dentists for the past 12 years. Throughout that time they have been very patient, kind, and reliable. When I chose to transition my children from a pediatric dentist to the adult side they were integral in keeping my young children happy while doing an unpleasant activity of cleaning their teeth. They don't offer services that we don't need, they keep us healthy without taking advantage. I highly recommend this Family to take great care of your family."
- B.N. /
Yelp /
May 22, 2016
Previous
Next
What to Expect with Cleanings
Dental cleanings usually start with an examination of the patient's teeth. During the examination, the dentist will look for any signs of damage, cavities, or decay. The patient's teeth are cleaned to remove any plaque and tartar buildup, followed by a deep polish with professional dental tools. Patients will have the opportunity to discuss the health status of their teeth with their dentist as well as discuss home dental health suggestions.
Cleanings Treatment Aftercare
After receiving cleaning services at the dentist, patients should maintain optimal oral hygiene using the recommendations provided by our office during their treatment. Patients should brush their teeth twice a day, use mouthwash, and floss. If given special instructions or items to use by our office, such as specific mouthwash or toothpaste, patients should follow the directions given and schedule an appointment for a follow-up.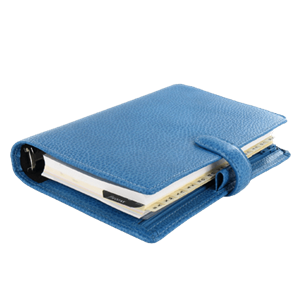 Get Cleaner, Whiter Teeth
Keep your teeth bright and healthy with professional cleanings twice each year at Martin Dentistry in Fishers, IN. Our friendly dental team works with patients of all ages to improve their oral health with professional dental cleanings to remove plaque and tartar. As an important part of a proactive dental care plan, a dental cleaning can save you from pain and invasive treatments later. Contact our office to make appointments for yourself and your family.
Related Procedures