Digital x-rays, also known as digital radiographs, are performed as part of an annual dental examination to allow a better view of your mouth. Digital x-rays allow seasoned dentists Drs. Matthew Martin, Stephanie Martin, and Lynn Marshall to diagnose issues that are not easily visible, and to learn about the health of the inside of your mouth like the teeth, gums, and jaw. There are many dental concerns that can be seen on x-rays such as cavities, decay, cysts, abscesses, bone atrophy, and impactions. When these issues are identified early, they may have more treatment options that are less invasive. During your annual exam at Martin Dentistry in Fishers, IN, digital imaging will help us diagnose and treat oral health problems.
Digital X-Rays Reviews
"Amazing customer service. Won't go anywhere else"
- W.S. /
Google /
Jan 14, 2017
"I love Martin dentistry. I've been coming here for a few years. They're an  incredibly clean and knowledgeable practice and I always feel well taken care of in their beautiful office."
- B.B. /
Yelp /
Aug 23, 2017
"Had a root canal, no pain, caring people. Just a great experience."
- L.S. /
Google /
Aug 15, 2018
"Having dental issues due to dry mouth. Dr. Matt has been caring and assured I was not in any pain. His assistant Carrie is a gem."
- L.S. /
Google /
Aug 27, 2018
"Very caring. Great experience!"
- M.P. /
Google /
Dec 16, 2016
Previous
Next
Chairside monitors and intraoral cameras allow the patient to sit back and relax while the dentist inserts a pen-sized, camera-tipped wand into their mouth. The wand takes a picture of the inside of the mouth and transmits the images via cable to a computing unit, which enlarges the full-color images and sends them to a TV screen that the patient can comfortably view from the dental chair. With digital radiography, we've invested in a procedure that's fast, comfortable, and incredibly precise. Using digital radiography, we can clearly identify all external and internal anatomical structures and accurately diagnose dental problems, all without the waste and radiation exposure of traditional x-rays. Before oral surgery, the dentist will take a panographic digital x-ray to get a full view of the mouth from one side to the other, which helps the dentist understand the exact position of the bones. The panographic image can help the dentist see signs of periodontal disease, as well as problems with the jaw and sinuses.
After the x-rays are taken, the dentist will go over any concerns they see with the patient. The dentist will then go through the patient's options for treatment or any recommendations for home care to prevent possible problems. Digital x-rays use a smaller amount of radiation compared to traditional x-rays, but patients should still wear a lead apron and let their dentist know if they are pregnant or breastfeeding so extra precautions can be taken.
Digital imaging is a useful technology that can help diagnose and treat health conditions. As a part of a regular dental exam, they are able to give our dental team an in-depth view and allows us to catch hidden problems to be treated before becoming painful. For improved dental health, contact our office in Fishers, IN to schedule your next dental exam with digital imaging.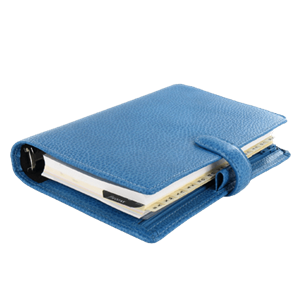 Related Procedures
Related Post