If you want to stay healthy, you need to be proactive with dental problems and get diagnosed and treated before they become bigger issues. This is why it's important to schedule a dental exam for you and your family. While teeth are checked during a cleaning, a dental exam provides a much more in-depth analysis. Dental exams at Martin Dentistry evaluate your overall health and oral hygiene, including tooth decay, your risk for diseases, and signs of oral cancer. Our dentists, Drs. Matthew Martin, Stephanie Martin, and Lynn Marshall, will assess the need for treatments or restorations as well as check the bite and jaw for problems. A series of x-rays will be taken to get better insight into the health of your teeth, jaw, and gums. If you live in or near Fishers, IN, schedule a dental exam for your family at Martin Dentistry.
Examination Reviews
"Great Place! The staff and the Dr's are the Best! This is coming from a guy that hates the dentist."
- J.S. /
Google /
Mar 31, 2017
"My girls and I lave Dr. Lynn. I love her bedside manner."
- C.C. /
Google /
Mar 26, 2018
"Martin Dentistry is the BEST! I was in Indianapolis last week for a family memorial when I cracked a temporary veneer in my sleep and was panicked about getting it fixed. I called Martin Dentistry and Susie at the front desk was incredibly helpful was able to get me in that day. Their lead hygienist Carrie took amazing care of me! She made my teeth look incredible!! She even offered to come in and fix anything that didn't feel right over the weekend even though their office was closed. I highly recommend the team at Martin Dentistry, they are the best of the best!"
- C.B. /
Google /
Mar 31, 2017
"A good place with caring folks. They made sure to make me and my son feel comfy when he had to have several teeth extracted. Finally got my husband in for a teeth cleaning so now we are all set."
- K.E. /
Google /
Mar 31, 2017
"Replaced fillings on upper and lower right. Procedure minimized discomfort with minimal numbing. In and out on time. Already in good shape with one Aleve (3 hours post procedure). Very pleased."
- A.S. /
Google /
Mar 31, 2017
Previous
Next
What to Expect with Examination
The dental examination seeks to evaluate the overall health of the patient's teeth, gums, bones, and jaw. During the examination, the dentist will look at the patient's mouth and take x-rays to get a more in-depth understanding of their oral care needs. Through physical exams and x-rays, the dentist will be able to assess and diagnose any cavities, chips, disease, and decay in the mouth. Patients will also receive a teeth cleaning following their examination. The dentist will discuss any issues or concerns regarding their exam as well as offer recommendations for care options.
Examination Treatment Aftercare
When to schedule your next exam will depend on your oral health. If we do not identify any problems, then the only follow-up would be to continue a home oral care routine including brushing and flossing twice a day, along with annual dental exams and bi-annual cleanings at Martin Dentistry. If we do see something that needs to be treated, options will be discussed and scheduled.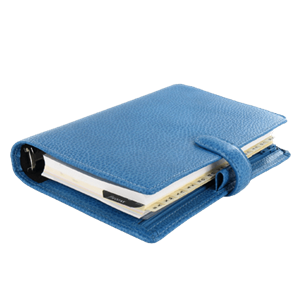 True oral health means you don't just go to the dentist only when something is wrong. You have to be proactive with preventative care. It can save your teeth and gums, as well as a significant amount of time and money. We recommend visiting Martin Dentistry annually for a dental examination. Doing so will enable you to stay on top of problems by catching them early. We work hard to make dental examinations a positive experience for you so you'll enjoy coming back. Contact our office in Fishers, IN to make your exam.
Related Procedures