If you or your kid plays a high-impact sport (for example, boxing, football, soccer, wrestling, hockey, or baseball), then we highly recommend a custom mouth guard to protect your teeth, gums, and jaw. An oral appliance can also help relieve the pain caused by temporomandibular joint disorder (TMJ) and teeth grinding (bruxism). Unlike generic mouth guards bought at the store, customized mouth guards from Martin Dentistry will be molded and fit for you, making it more comfortable and effective. If you would like to reduce the chance of damage to your mouth, we encourage you to contact Martin Dentistry in Fishers, IN to learn more about custom mouth guards. Our cosmetic dentists, Drs. Matthew Martin, Stephanie Martin, and Lynn Marshall, look forward to meeting you.
Reviews
"Great and timely service. Entire staff is kind and welcoming"
- C.M. /
Google /
Jan 23, 2019
"My name is Ryan and I have been a patient for over 10yrs plus. It all started with a pain in one of my wisdom teeth. Since I was new to the area at the time having lived in another state, I needed a dentist. Checking with a co-worker I asked her where she went and Martin Dentistry is what she told me. They have a personal experience unlike no other. They treat you like a member of their family instead of just a regular customer. Now I don't like going to the Dentist as much as the next person but when my appointment for cleanings is coming up, I actually look forward to visiting them."
- Q. /
Google /
Sep 19, 2019
"Dr. Martin and Katie, Dental Hygienist were great! The facility is very nice as well."
- G.S. /
Yelp /
Sep 18, 2019
"I have been going to Dr Stephanie Martin for numerous years. She has done an excellent job replacing my old mercury fillings, improving my gums, replacing an old crown as well as doing semi annual cleanings. I have complete confidence in her abilities to quickly perform only the work necessary and minimize all discomfort."
- M.S. /
Healthgrades /
Sep 03, 2019
"I've been on the hunt for a good quality dentist. This place had great reviews so I took a chance. I've never thought that I would be excited for my dentist appointment! The staff is genuinely friendly and I feel welcomed every time I walk though those doors. They made my first appointment smooth and I felt confident in my visit. Stephanie did a great job of walking me though her recommended procedures and even helped me prioritized them. The dentists are gentle but they get the job done! I even love that every room is a different theme because even adults like something neat to look at while we wait."
- M.C. /
Yelp /
Sep 02, 2019
Previous
Next
Once the dentist decides the type of mouth guard that will be created for the patient, a series of digital x-rays and dental impressions will be taken to send to the dental laboratory. At the dental lab, a custom mouth guard will be crafted from high-quality materials and sent back to the dentist's office. The dentist will check the mouth guard for proper fit and bite and make minor adjustments for the patient's comfort.
Patients should carefully follow all care instructions the dentist gives them for their mouth guard, including cleaning and storage. The mouth guard should be brought to all future dental appointments so the dentist can check the wear and fit of the guard over time. Depending on how the mouth guard is used, it may last up to eight years, but the dentist will let the patient known when it is time for a new mouth guard.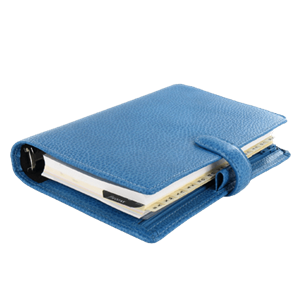 Martin Dentistry offers a variety of mouth guards for protection from jaw clenching and tooth grinding, as well as sports and other athletic activities. Drs. Matthew Martin, Stephanie Martin, and Lynn Marshall also provide guards to help treat and prevent migraine headaches. Call our Fishers, IN office to schedule a private consultation to learn more about custom mouth guards and how they can help you.
Related Procedures