Until recently, restorations demanded at least two dentist visits since physical impressions were made and sent to a dental laboratory. Fishers, IN dentists Drs. Matthew Martin, Stephanie Martin, and Lynn Marshall are pleased to offer CEREC technology for same-day restorations. CEREC (short for ceramic reconstruction) uses CAD (computer-aided design) and CAM (computer-aided manufacturing) technology to produce the restoration at our office while you wait. Martin Dentistry uses the CEREC system to make custom made crowns, bridges, inlays, and onlays. The CEREC system can also be used for cosmetic dentistry to make custom-made veneers. This innovative treatment permits you to skip the discomfort and time of physical impressions and temporary covers. Schedule a consultation at our Fishers, IN office to learn more about CEREC restorations. Benefits of CEREC include:
One visit crowns, inlays, and onlays
No temporaries
No impressions — it's all digital
Natural-looking ceramic restorations
Durable restorations for lasting results
Reviews
"Great and timely service. Entire staff is kind and welcoming"
- C.M. /
Google /
Jan 23, 2019
"Awesome place. Nice people. Great dental care."
- A. /
Wellness /
Oct 29, 2019
"Dr. Stephanie and her assistant, Celeste, worked on my fillings today.  Both were very concerned about my comfort (to the point that I fell asleep in the chair!).  The procedure went well and without pain.  The entire staff was very friendly and helpful in explaining what I did not understand in the billing and insurance process.  The office is very inviting.  Thank you to Dr. Steph and her staff for a good dental experience."
- C.M. /
Yelp /
Oct 23, 2019
"My name is Ryan and I have been a patient for over 10yrs plus. It all started with a pain in one of my wisdom teeth. Since I was new to the area at the time having lived in another state, I needed a dentist. Checking with a co-worker I asked her where she went and Martin Dentistry is what she told me. They have a personal experience unlike no other. They treat you like a member of their family instead of just a regular customer. Now I don't like going to the Dentist as much as the next person but when my appointment for cleanings is coming up, I actually look forward to visiting them."
- Q. /
Google /
Sep 19, 2019
"Dr. Martin and Katie, Dental Hygienist were great! The facility is very nice as well."
- G.S. /
Yelp /
Sep 18, 2019
Previous
Next
Since CEREC restorations are all porcelain, they do not work in every situation. Back teeth, for instance, require metal dental materials to endure the intense, crushing pressure from biting and chewing. Martin Dentistry works with reputable dental labs and talented ceramists for quality lab-crafted restorations when patient need metal dental restoration. CEREC creates digital impressions of the tooth or teeth that require restorations. These digital impressions are transmitted to the milling unit, which molds a block of porcelain into the custom crown, inlay, or onlay. The dentist can then bond the dental restoration to the teeth during the same visit.
After the CEREC crown is cemented in place and checked by the dentist for fit and bite, the dentist will give the patient home care recommendations about caring for their new crown, including a good home oral care routine, regular dental exams, and cleanings. To protect the new crown, patients should avoid chewing hard things, like ice and their fingernails. If the patient grinds their teeth or clenches their jaw at night, a night guard may be recommended to protect the crown.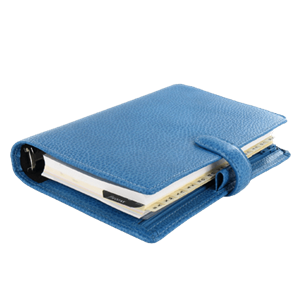 Martin Dentistry in Fishers, IN understands that time is important and multiple follow-up appointments are sometimes not easy. That's why our patients love the convenience of CEREC same-day restorations. Without compromising quality, we can complete your treatment in one visit with a custom ceramic crown, bridge, inlay, onlay, or veneers. Contact our office to schedule your consultation to learn more about CEREC technology.
Related Procedures