If one tooth is damaged or worn down, it can be protected with a dental crown. Also known as a cap, crowns are custom made to fit over your tooth and colored to match your surrounding teeth for a seamless appearance. At Martin Dentistry in Fishers, IN, a dental crown may be used to treat a large area of decay, protect a weak tooth, restore a cracked tooth, or cover a discolored tooth. Family dentists Drs. Matthew Martin, Stephanie Martin, and Lynn Marshall offer dental crowns with different materials to match your specific needs, including porcelain, metal, and porcelain over metal. Schedule a consultation with us to learn about how a crown can strengthen or repair a tooth while also boosting the overall health of your smile.
Crowns Reviews
"Best dentist ever! Dr. Matt Martin is great and so are the staff. I've had a lot of dental work done and I was very comfortable each time. Nothing to be afraid of when going to this dentist.....for those who have bad experiences in the past."
- P.P. /
Yelp /
Mar 26, 2018
"I love Martin Dentistry! Every time I go (and I have been going for 5+ years), I have had a great experience. The staff - everyone from the ladies at the front desk to the hygienists and Dentists - are all so friendly and kind, they run on time, and do a wonderful job. I recommend them to all of my friends in the area:)."
- L.L. /
Google /
Mar 31, 2017
"Taken care of expediously with precision and spectacular care."
- R.M. /
Google /
Mar 31, 2017
"Enjoyed my first visit at Martin Dentistry. Very professional and friendly staff!"
- A.K. /
Google /
Mar 31, 2017
"Everyone on the staff is friendly, knowledgeable, helpful, and professional. I highly recommend Dr. Lynn Marshall. She is relatively new to this location, as am I. I chose to drive over an hour just so I could keep her as my dentist. I have been seeing Dr. Marshall for 12 years in all. I think the care and compassion she has for her patients seperates her from many other dentists. She is also a perfectionist. She takes pride in her work. She never puts time ahead of her workmanship. Making sure her work is done exceptionally well not only to the patients satisfaction, but to her own high standards. This attention to detail is another quality that seperates her from many other dentists who would rather compromise quality of workmanship and comfort of patient to achieve maximum profits. After reading other reviews, I must also add that 6 months ago was my 1st visit to this office. I brought my 4 year old daughter. She was allowed to sit in the exam room with me. The staff went out of their way to cater to anything she wanted or needed. They engaged her in conversation, turned on cartoons, brought her water, etc. I did not in any way feel that she was an inconvenience or annoyance to the staff (by the actions of the staff). I can see where this could become a problem depending on the behavior of the child. It was hard for me to believe another review that I had read after the experience I had taking my own child to my appointment."
- J.R. /
Google /
Mar 31, 2017
Previous
Next
What to Expect with Crowns
A dental crown usually takes two appointments to complete. During the first appointment, one of our dentists at Martin Dentistry will prepare the tooth for the crown, take impressions of the tooth for the permanent crown, and place a temporary crown over the tooth to protect it. The impressions are sent to a dental laboratory where a customized crown(s) will be created for the patient. Once the crowns arrive back at our office, the patient can schedule an appointment to have their permanent crown(s) fitted.
Crowns Treatment Aftercare
Patients do not usually have any pain after a crown is placed, but some patients experience discomfort or tooth sensitivity. Depending on the material, crowns can last up to 15 years. Patients can extend the life of their crown by practicing good oral hygiene and visiting Martin Dentistry for regular exams and cleanings. If oral health is neglected, the tooth under the crown may develop a cavity or infection that will require more extensive treatment, like a root canal.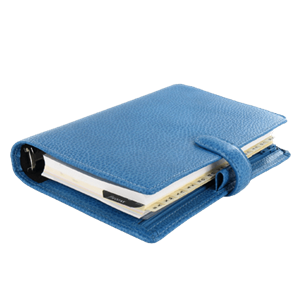 A single missing or damaged tooth can be treated with a dental crown at Martin Dentistry. Talk to Dr. Matthew Martin, Dr. Stephanie Martin, or Dr. Lynn Marshall about how a crown can protect your tooth from further damage and keep your mouth healthy. With a wide variety of materials available, a custom crown can match your natural teeth to keep your smile beautiful. Contact our office in Fishers, IN to schedule a consultation today.
Related Procedures
Related Post