To replace a missing tooth or teeth with a long-lasting restoration, Martin Dentistry is proud to offer dental implants to Fishers, IN patients. Dental implants are metal posts surgically placed in your gums and jawbone to act like the root of the tooth. One or more posts can be attached to a denture, crown, or bridge for a beautiful restoration that can be cleaned like natural teeth. To fix a gap in your smile, schedule a consultation to get more information on dental implants at Martin Dentistry. Dental implants may help if you don't want to deal with loose crowns or removable dentures. Talk to one of our skilled dentists, Drs. Matthew Martin, Stephanie Martin, or Lynn Marshall, about what you would like and decide if implant dentistry is a good choice for you. With proper home-care and regular maintenance, dental implants can last a lifetime, saving the patient time and money in the long run. Advantages of dental implants include:
Save the jawbone
Implants do not come in and out
Save adjoining teeth
Less maintenance
Enjoy all foods
Speak with confidence
Implants Reviews
"You can see each of my reviews reflect all the same... Martin Dentistry is THE BEST!!! We really like Matt and Stephanie. Both are so kind, nice, laid back, comfortable to chat with all while very professional!! Great people. And the hygienists are great as well. Recently took our 3 year old for his first visit and they hygienist and Dr. Matt did soooo well not only with my 3 year old and his first visit in making him feel comfy and know what was going on. But also with my 5 year old who was overly chatty and trying to tell all about what was going on and full of even more questions. Highly recommend!!! We love this place!!"
- S.J. /
Yelp /
Nov 19, 2017
"I have had a ton of dental work over the years, and have never really felt entirely confident that dentists know what to do with me. I was sick as a teen with bowel issues, and in my 20s when I got my first cavity and quickly ended up with infections and problems, and have three implants now. I just moved to the area and went for an appointment because there was a loose crown, and Dr Matt Martin told me there was an issue with my implant being placed too high. I went to the oral surgeon who agreed and removed the implant (not fun, but also a great surgeon). During a cleaning, Dr. Martin also identified a tooth that had a new cavity and had so many previous fillings that it was brittle. I went in today to have the crown prepped and another filling done, and he was the first dentist to get me truly and completely numb...for hours. This was amazing, because I always end up feeling awful when I have to ask for more numbing. He was calm and confident, very concerned with my comfort, in general probably my favorite dentist! His staff are downright delightful as well. I'd say that for someone who is complicated, with medical conditions like mine that lead to tooth problems, this is the best practice to go to. I really know they can handle it, and they are empathetic and kind."
- E.W. /
Yelp /
May 08, 2019
"This is the most comfortable dentist office I have ever been to. The dentists (the Martin's) are absolutely fantastic professionals. The dental assistants are just as gifted. The front desk staff are highly experienced in the management of insurance issues, and are so friendly and helpful explaining everything. I highly doubt I will ever be as satisfied by another dental office. 5 stars all day"
- W.W. /
Google /
Mar 08, 2020
"I love Martin Dentistry! Every time I go (and I have been going for 5+ years), I have had a great experience. The staff - everyone from the ladies at the front desk to the hygienists and Dentists - are all so friendly and kind, they run on time, and do a wonderful job. I recommend them to all of my friends in the area:)."
- L.L. /
Google /
Mar 31, 2017
"A good place with caring folks. They made sure to make me and my son feel comfy when he had to have several teeth extracted. Finally got my husband in for a teeth cleaning so now we are all set."
- K.E. /
Google /
Mar 31, 2017
Previous
Next
What to Expect with Implants
Prior to the dental implant procedure, a thorough examination will be conducted. The dentist will examine the teeth and jawbone to assess whether the gums are healthy enough and if the patient has enough bone to properly support an implant. X-rays will be taken to help the dentist develop impressions of the mouth to ensure the replacement teeth fit accurately and naturally. A local anesthetic can be given prior to the implant to minimize pain and discomfort. The dentist will place the small titanium post-implant into the missing tooth's bone socket. During the course of the jawbone healing, it will grow around the implant.
The jawbone healing process can take 3 – 6 months as it lays a strong foundation for the replacement tooth to be placed. At this time, a small abutment, or connector post, is attached to the implant so that a new tooth, called a crown, can be placed. Other replacement options, such as bridges or dentures, can be used as well. The replacement will match the color, shape, and size of the patient's natural teeth to give it a consistent look.
Once the dental implant is set, a patient has the option of temporary or permanent replacement teeth. Permanent teeth such as crowns and bridges are fixed into place. Some patients may opt for removable dentures that can be moved as needed. The dentist will work with the patient in order to determine the best option.
Implants Treatment Aftercare
After the dental implants are installed, most patients report little to no pain. If there is any soreness, an over-the-counter pain medication can be taken. It is important for a patient to practice good oral hygiene after the procedure. This includes regularly brushing, flossing, and rinsing with antibacterial mouthwash. It's also important to keep up with regular dental appointments. If a patient practices proper oral hygiene and treats the implant with care, a dental implant is extremely durable and should last for a lifetime. In some instances, the replacement teeth may deteriorate due to wear and tear and may need to be replaced.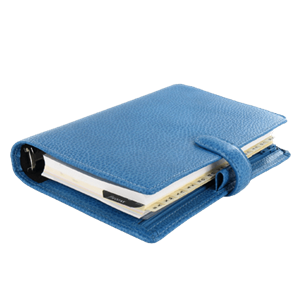 Replace and Restore Your Smile
Implants with custom restorations can be a good choice if you are looking for a natural-looking replacement for a missing tooth that's easy to care for and lasts for many years. Our dentists can explain the steps needed including surgery for implant placement and your restoration options to help you make the best decision possible. If you would like to learn more about implants, make a consultation at Martin Dentistry.
Related Procedures