If you have skipped dental visits due to your fear of the dentist, you could benefit from nitrous oxide sedation at Martin Dentistry. Our practice in Fishers, IN features nitrous oxide sedation for long, complex procedures, and to help patients with dental anxieties and fears during standard visits. Nitrous oxide (N2O) gas is a proven sedation technique that helps you safely relax during your visit. Commonly known as laughing gas, N2O is used by dentists Drs. Matthew Martin, Stephanie Martin, and Lynn Marshall to keep you comfortable while you remain awake. Schedule a consultation with us today to learn more about nitrous oxide and other sedation options during your dental visit.
Reviews
"Great and timely service. Entire staff is kind and welcoming"
- C.M. /
Google /
Jan 23, 2019
"Awesome place. Nice people. Great dental care."
- A. /
Wellness /
Oct 29, 2019
"Dr. Stephanie and her assistant, Celeste, worked on my fillings today.  Both were very concerned about my comfort (to the point that I fell asleep in the chair!).  The procedure went well and without pain.  The entire staff was very friendly and helpful in explaining what I did not understand in the billing and insurance process.  The office is very inviting.  Thank you to Dr. Steph and her staff for a good dental experience."
- C.M. /
Yelp /
Oct 23, 2019
"My name is Ryan and I have been a patient for over 10yrs plus. It all started with a pain in one of my wisdom teeth. Since I was new to the area at the time having lived in another state, I needed a dentist. Checking with a co-worker I asked her where she went and Martin Dentistry is what she told me. They have a personal experience unlike no other. They treat you like a member of their family instead of just a regular customer. Now I don't like going to the Dentist as much as the next person but when my appointment for cleanings is coming up, I actually look forward to visiting them."
- Q. /
Google /
Sep 19, 2019
"Dr. Martin and Katie, Dental Hygienist were great! The facility is very nice as well."
- G.S. /
Yelp /
Sep 18, 2019
Previous
Next
Typically, nitrous oxide is combined with oxygen for safer results. To begin sedation, the dentist places a nasal hood over the patient's nose and the patient is instructed to breathe normally through their nose in order to inhale the gas. The nitrous oxide will start working within a few minutes and the patient will begin to feel light-headed. After that, the patient will notice a tingling sensation, usually in their arms and legs, or a vibrating feeling that is followed by a warmth through the body. Once the gas takes full effect, the patient should experience a sense of euphoria. Unlike other forms of sedation, the dentist can determine the exact amount of time that the nitrous oxide is needed. Therefore, it can be switched on and off at any given time, depending on the patient's needs.
Once the dentist has stopped the supply of nitrous oxide, the gas should leave the body within 3 – 5 minutes, which means that the patient should have no "hangover" effect and is safe to drive home after the procedure. Since nitrous oxide is a relatively safe form of sedation, there are usually no negative side effects associated with the gas. In rare instances, a patient may report slight nausea. If a patient is prone to nausea, it is suggested they eat something before receiving nitrous oxide.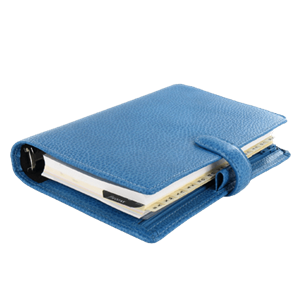 If you avoid regular dental appointments or you're dealing with dental pain because of fear of the dentist, please consider a consult with us to learn more about nitrous oxide sedation at our dental facility in Fishers, IN. Our skilled team of staff will be happy to answer your questions and address your concerns about the use of nitrous oxide sedation at Martin Dentistry.
Related Procedures